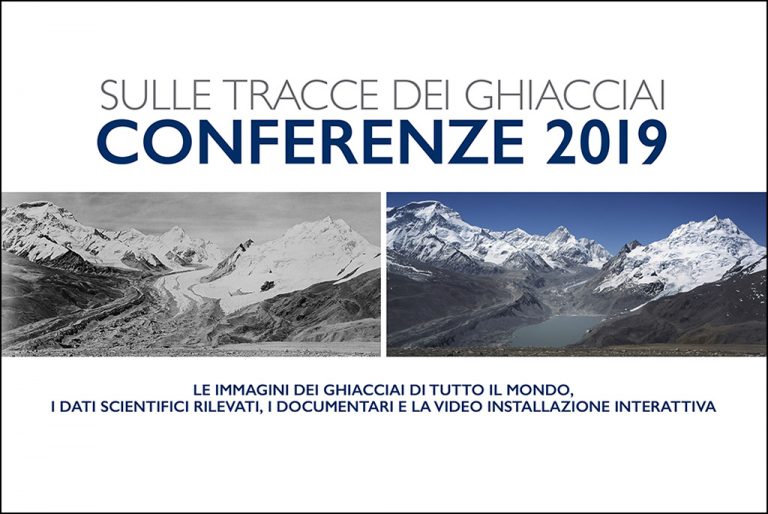 From now until the end of the year, the results of the scientific photoraphic project "On the trail of the glaciers" will be presented to the audience throughout Italy at various conferences.
Contexts of national and international relevance, where the topics of climate change will be deepened also thanks to the results of the 5 expeditions carried out in the framework of the project "On the trail of the glaciers".
A first conference was held last Sunday in Milan, at the Lombardy Region Palace, in a plenary session of the European Youth Parliament for the EUSALP project.
Next April 15th, again in Milan, Fabiano will be at the Photofestival, at which the exhibition of the Epson Calendar 2019 will be presented, and then at the University of Rome, at the Green Social Festival in Bologna, the Festival of Sustainable Development and the CSR Exhibition in Milan and many other events. To discover all the dates and cities, download the poster.
Of course this is a partial program considering the large number of invitations received. We will keep you updated on this as well.