The "Alpi 2020" expedition is divided into two missions, dedicated respectively to the Italian side (2019-2020) and to the French, Swiss, Austrian and Slovenian sides (2021).
With the international expedition planned for August and September 2021, the field work of the project On the Trails of the Glaciers, which began in 2009, will be definitively concluded. The team, consisting of photographers, filmmakers and researchers, will travel along a wide itinerary with the aim of completing the creation of the most consistent archive of photographic comparisons of Alpine glaciers. Scientists from international research institutes and universities will carry out field measurements to provide a broad picture of the health of the glacier masses. The group will travel by environmentally friendly means only.
The iconographic research of the historical images, which started more than three years ago, involved more than 150 archives from European museums, foundations, geographical societies and libraries.
Itinerary Alps 2021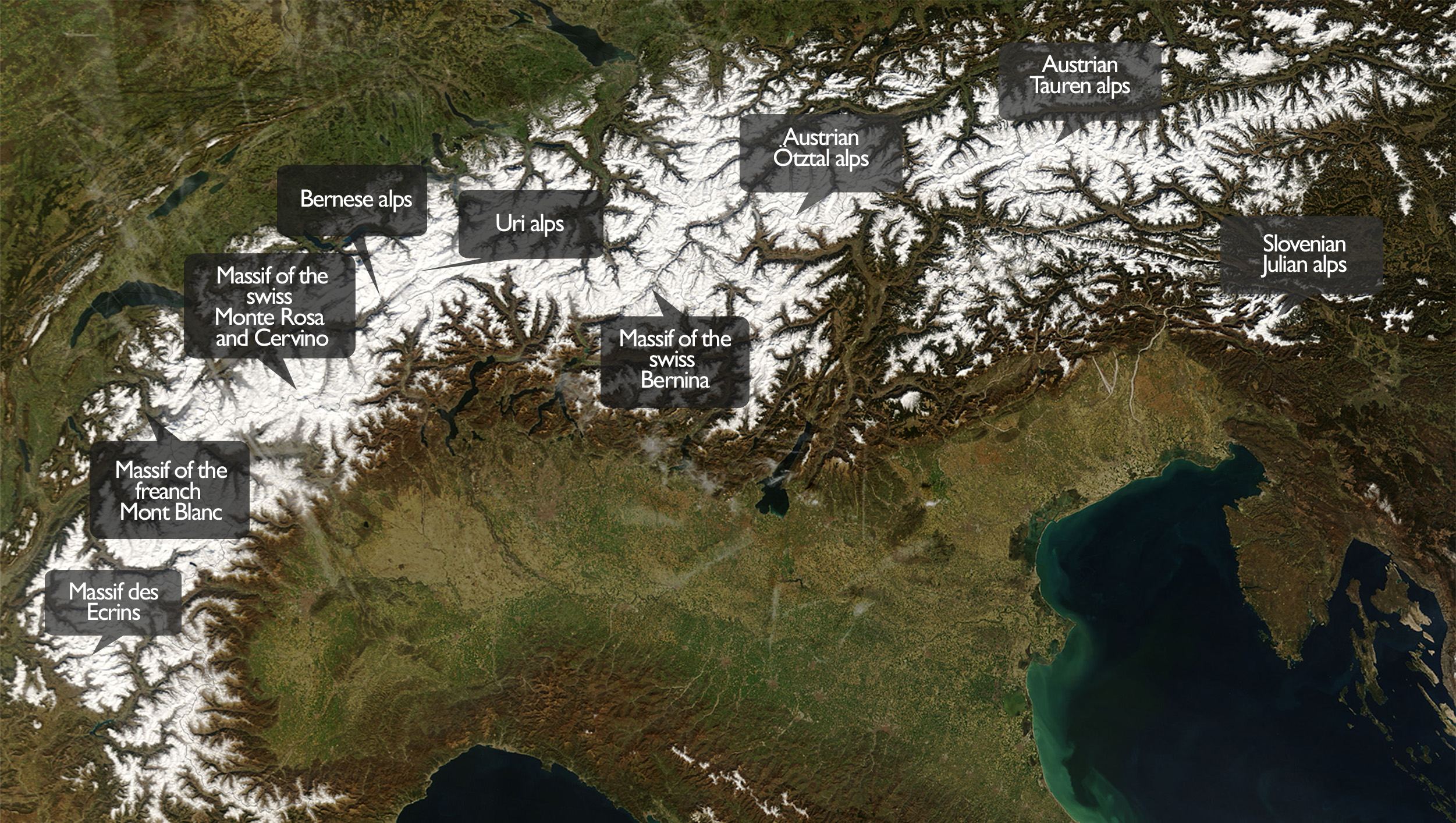 Itinerary Alps 2020