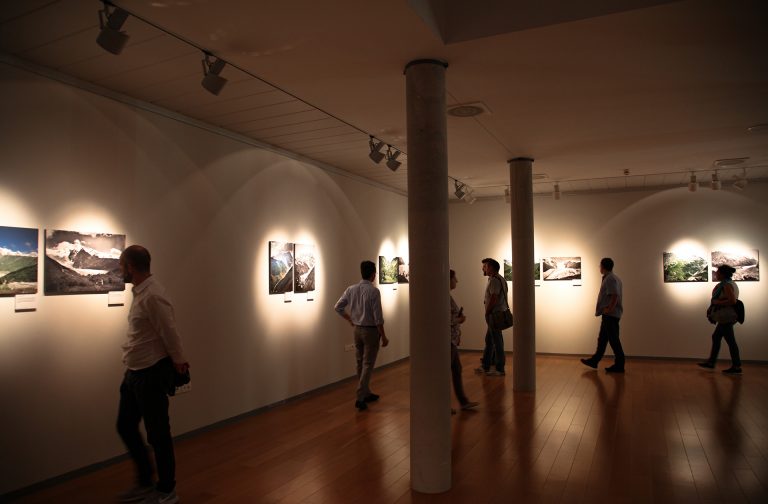 Thursday, January 16th, from 7pm Fabiano Ventura will accompany visitors to the exhibition entitled "Fabiano Ventura, On the trail of the glaciers" in a guided tour at the Civic Gallery of Bassano del Grappa where the exhibition will remain on display until February 17th. 
The exhibition, which traces back the five expeditions of the project in Karakorum, Caucasus, Alaska, Andes and Himalaya, also provides the possibility to make a sensory experience through the interactive video installation, to experience personally and directly with our body the effects of climate change.
The participation feed is of 10€, including entrance to the exhibition, guided tour with Fabiano Ventura and two Mezzoemezzo aperitifs. The event is available for a limited number of people and does not require reservation, the entrance will be allowed subject to availability.
For further information:
http://www.museibassano.it/mostra/fabiano-ventura