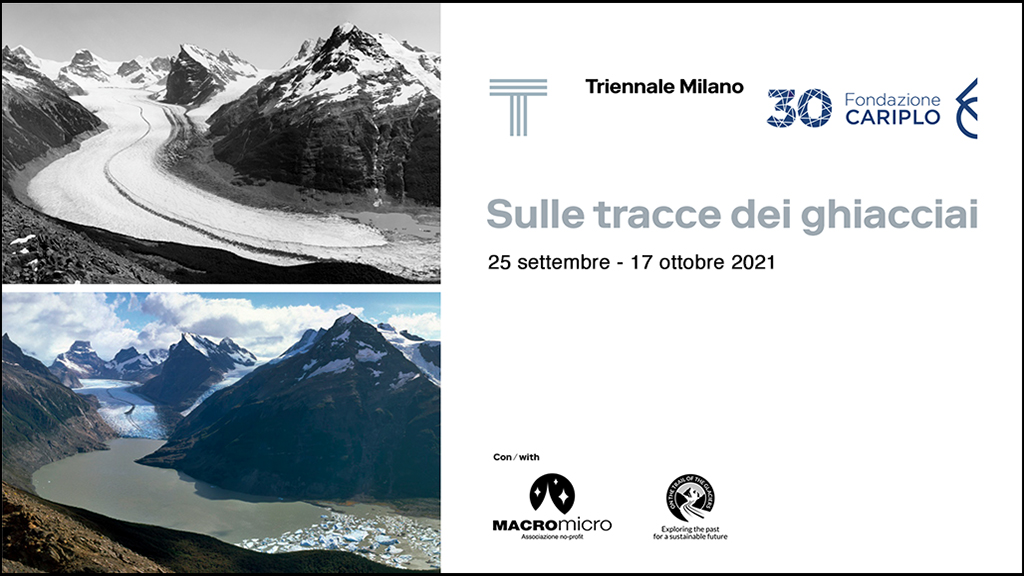 Fondazione Cariplo and Triennale Milano present the exhibition On the Trails of the Glaciers from 25 September to 17 October 2021.
The exhibition shows, through the photographs of Fabiano Ventura, director of the project, and an interactive video installation, how glaciers and landscapes are being transformed by climate change.
The photographic comparisons presented in the exhibition were taken during the first five expeditions of the project, in the Karakorum (2009), Caucasus (2011), Alaska (2013), Andes (2016) and Himalaya (2018) mountain ranges. The interactive video installation entitled In cammino nel tempo, by video artist Paolo Scoppola, allows visitors to interact with the ancient and modern images in a sensory way.
The exhibition press conference is scheduled by invitation for 24 September at 11 a.m. The presentation will be attended by the president of Fondazione La Triennale di Milano Stefano Boeri, the vice-president of the Fondazione Cariplo Claudia Sorlini, climatologist Luca Mercalli, president of the Italian Meteorological Society, and Fabiano Ventura, president of the Macromicro Association and director of the project "On the Trails of the Glaciers".
The event will be streamed at THIS LINK.
The exhibition will be open to the public from 25 September to 17 October with free admission.