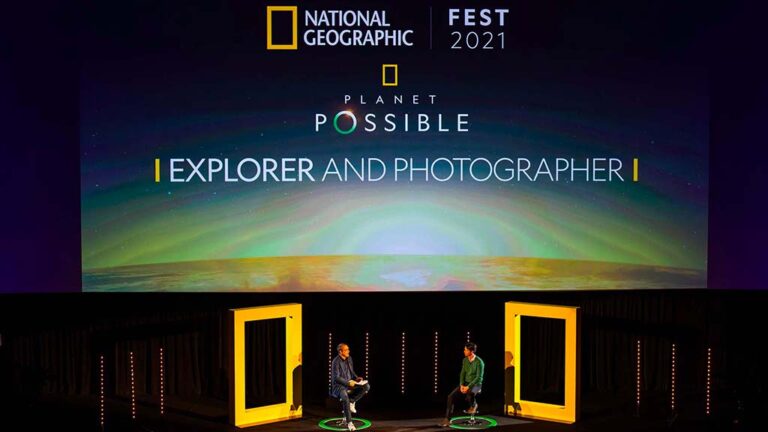 About 20 days have passed since the first edition of the National Geographic Fest, which for a week put the great environmental themes at the centre of the debate: climate change, the green revolution and good practices for the protection of our unique Planet. The project "On the trail of the glaciers", with its images, was one of the protagonists of the event. Among the important guests on the programme, Fabiano Ventura was interviewed by Marco Cattaneo, editor-in-chief of "National Geographic Italia" "Le Scienze", "Mind" and "National Geographic Traveler".
In the interview, accompanied by the most representative images of the project, Fabiano talked about his last 12 years spent travelling around the world to photograph and study glaciers, showing unequivocally, through the photographic comparisons produced, the effect of climate change. The interview was also an opportunity to see comparisons between historical and current photos projected onto the screen, allowing the public to immerse themselves in the past and understand what the future climate of our planet might look like.
For those who missed the interview, you can watch it again at this link.